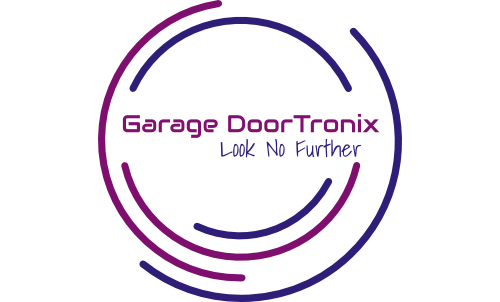 Look no further ! You have come to the right place. We can fix any garage door, garage door motor , gate and gate motor .
Call us right now : 083 356 5381 to get immediate help.
Email us : sales@doortronix.co.za
Don't replace your garage door, garage door automation or gate automation, have it repaired professionally.
We offer free quotations and are able to assist you sooner than you think.
We pride our selves in having your email request, enquiry, problem log , technical support or email of any nature responded to with in 59 minutes, 24 hours a day, 7 days a week. sales@doortronix.co.za
WEB PAGE UPTADED 02/10/2017 - 12:20
//www.facebook.com/GarageDoorTronix
Garage DoorTronix Specials
Ends 21/12/2017
---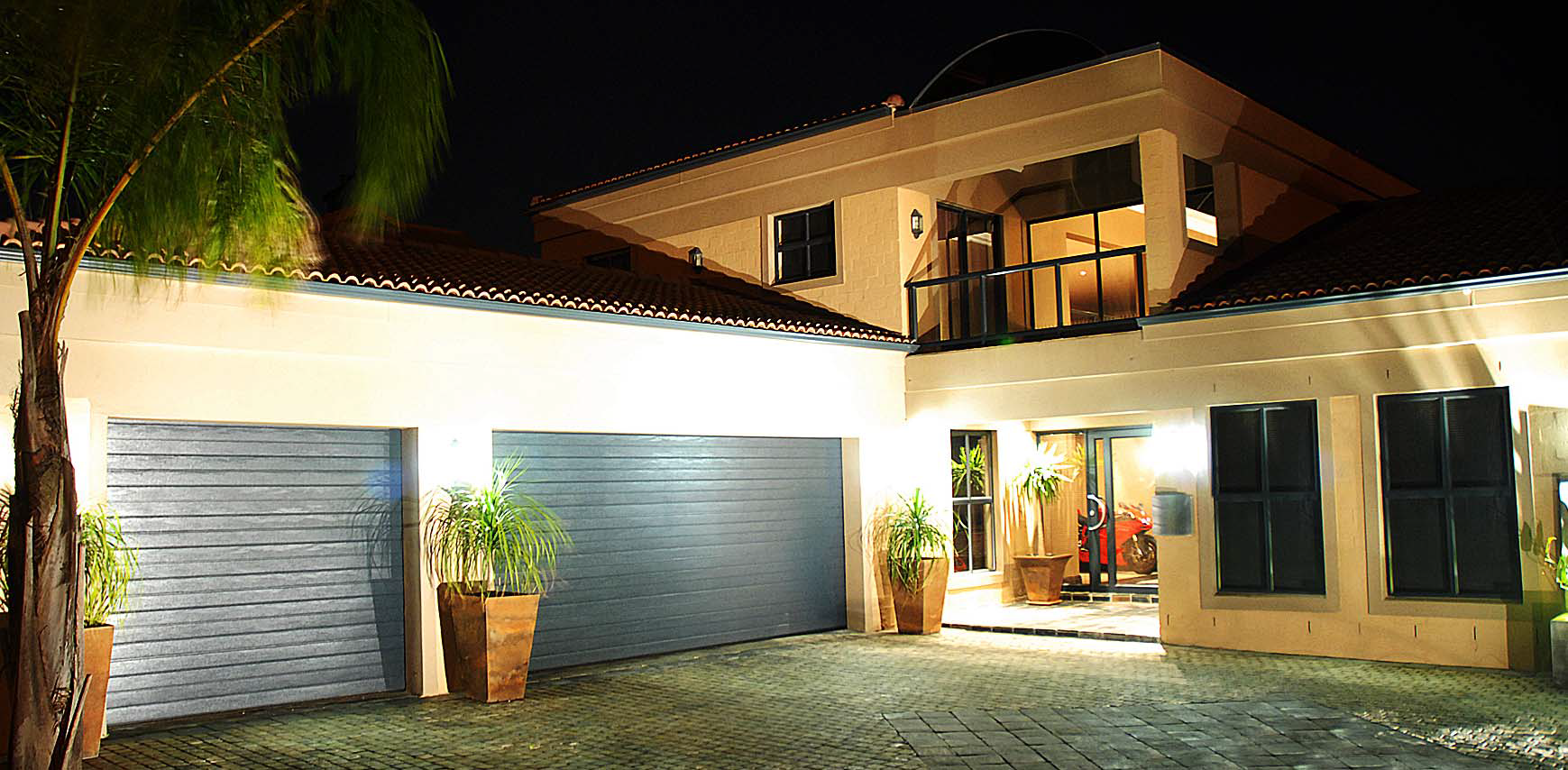 Wood to Alu-Zink Conversion
Wood to Alu-Zink conversion includes 5 Alu-Zink panels to replace your wooden panels, it includes new springs to properly counter weight the door, installation , a free service to your garage door hardware and / or motor if applicable and a 2-year warranty.
*Highly recommended ( Local is lekker! )
Single Wood to Alu-Zink Conversion R3999.99 was R4999.99
Double Wood to Alu-Zink Conversion R6899.99 was R8499.99
Some of Alu - Zink many advantages include:
Durability

Affordability

Safety and Security
Beauty

Enhanced Value

Long Term Satisfaction
---
Garage DoorTronix Full Service
Call out including all labour, service to all the garage door/s including motors when applicable.
Flat Rate R900.00
---
Single Chromadek Roll Up Garage Door
Single Chromadec roll-up garage door includes installation.
R3899.99 was R4499.99
---
Single Alu-Zink Garage Door incl. Motor
Single Alu-Zink Garage Door including Motor, 2 remotes, battery back up, installation and a 2 year warranty.
R7899.99 was R8499.99
---
Double Alu-Zink Garage Door incl. Motor
Double Alu-Zink Garage Door including Motor, 2 remotes, battery back up, installation and a 2 year warranty.
R11499.99 was R12499.99
---
DC Blue battery back up garage motor
DC Blue battery back up motor including 2 remotes, battery back up, installation , a free service to your garage door and a 2-year warranty.
*Highly recommended ( Local is lekker! )
R3499.99 was R4199.99
---
E.T Blue Roll-Up garage motor
E.T Blue Roll-Up battery backup motor including 2 remotes , battery back up, installation , a free service to your garage door and a 2-year warranty.
*Highly recommended ( Local is lekker! )
R3499.99 was R4199.99
---
ET 500 battery back up gate motor
ET 500 battery backup gate motor including 2 remotes , battery backup , installation , anti-theft bracket , a free service to your gate and a 2-year warranty.
*Highly recommended ( Local is lekker! )
R5899.99 was R6499.99
---
E.T Drive 300 GATE Motor
A low cost, full featured solution for automating residential gates, up to 300 kg.
Includes battery backup , rack , 2 remotes , 2-year warranty and full service to your gate.
R4699.99 was R5499.99
---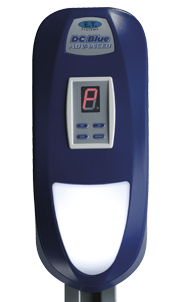 DC BLUE BATTERY BACKUP MOTOR
LED programming and fault display
LED courtesy light
Powerful motor
Safety beam input
Adjustable electronic limits and force control
Selectable automatic closing
On-board dual channel rolling code radio receiver (©G&C Electronics CC T/A E.T. Systems 2010)
2 x 4 button dual technology remotes
Audible diagnostics
Electronic lock-out
Optional external status, light and lock control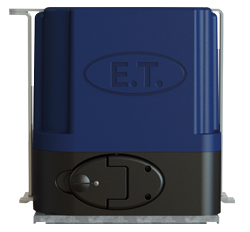 ET 500 BATTERY BACKUP MOTOR​
PROVEN robust and reliable residential slide gate automation
HIGH-SPEED motor with removable brushes
ADVANCED ELECTRONICS with large backlit display for easy programming, diagnostics and fault reporting
SECURITY:
Gate and beam tamper alarm monitoring
Pin code lockable programming
Optional heavy-duty security bracket
ET-Blu Mix® enhanced rolling code receiver on board
Advantages of Alu -Zink Sectional Garage Doors ( AKA Steel / Chromodeck )
As it turns out, Alu - Zink offers a number of advantages over wood and the other materials

.

In many ways, the perfect material to build these doors from.
As a result, there are plenty of people in the industry who will tell you that, aside from garnering interest as a kind of specialty item, the days of the wood garage door are numbered and the other materials don't stand much chance of making a significant dent in Alu - Zink ever-growing market share.
Some of Alu - Zink many advantages include:
Durability - When it comes to long-lasting durability , nothing comes close to Alu - Zink .
Whereas with wood you'd be fighting an endless battle against decay , weather erosion , water damage and our sunny South African harsh beaming sunlight . With Alu - Zink your doors are ready and willing to take on the worst of the South African climate and come out the other side unscathed year after year . No more warping . No more rot along the base . No more painting and repainting to keep the elements at bay . No more replacing cracked panels every year . And , as all of this implies , Alu -Zink door maintenance is a fraction of what it is on wooden doors .
Affordability - Even with all of their advantages , Alu - Zink Garage Doors are still less expensive than wooden doors .
In some cases significantly less expensive. A customized wooden door may cost you 2 or 3 times as much as a customized Alu - Zink . And even with the added expense , the wooden door will never match the maintenance savings of the Alu - Zink doors .
Safety and Security - Many home intrusions begin with criminals exploiting weak spots in wooden doors .
They'll never have that opportunity with your Alu - Zink Garage Door . Not only that but if by some unfortunate turn of events your home should catch fire , your Alu - Zink doors won't contribute to making things worse and can even provide you with a fire-free exit if need be .
Beauty - With the different and beautiful options in colour & textures .
There is sure to be a look to serve your needs and desires . Alu - Zink doors will add beauty and balance to any home exterior while delivering secure, energy-efficient functionality at the same time .
Enhanced Value -
All that beauty will also deliver enhanced curb appeal to beat the band .
Developers and real estate agents agree that new Alu -Zink garage doors can substantially increase your ability to sell your home in a timely fashion and for a better price than if you had old , high maintenance wooden doors in place .
Environmental Responsibility -
No old growth forests or dwindling stands of hardwood have to be cut down to create your Alu - Zink doors . Also , should you at some future date decide to replace your doors the Alu - Zink can be completely recycled; whereas the panels from your old wooden doors will simply be relegated to the landfill or a funny tasting braai
Long-Term Satisfaction -
While wooden doors will always carry the panache of being constructed from a completely natural material, that panache can wear off pretty fast when your garage is malfunctioning in the colder weather , you're on your 3rd repainting cycle and high maintenance costs.
It's often only after a few years that owners of new Alu - Zink doors finally come to truly appreciate the low-maintenance value of an Alu - Zink Garage Door.
About Garage DoorTronix
At Garage DoorTronix our motto is " Don't replace, have it repaired professionally."
Garage DoorTronix with over 20 years experience in the industry, we have learned that there is only one way of doing business and that is the right way , that is why we conduct business and our selves methodically , upright and honestly in all aspects of the business .
We will have your new beautiful Garage Door installed professionally with your satisfaction as our number one priority . In fact , we do not request any payment unless you are 100% satisfied with our services, we carry this attitude with garage door , garage door motor , garage door repairs , gate repairs and gate motor installations. With Garage DoorTronix we will have your garage door fixed as new, we are so confident with our expertise that we warranty repairs workmanship for 12 months and our new recommended products for 24 months.
We specialize in garage door and gate including its automation , maintenance , repairs and installation only , we are no jack of all trades . Our skills include servicing and repairing garage doors properly , repairing and maintaining the garage door and gates in view of not having to come back for some time . We have the proper tools and skills to fix / replace springs, Wood / Steel cracks , hinges , cables , roller / wheels , pulleys , bearings and all types of motor mechanical and electronic problems for garage doors and gate motors. We are concentrated all over Gauteng to bring you cost effective service and quality. We never compromise on service or our products and you will be sure to get a good deal .
We fit and supply top quality Meranti sectional wooden garage doors , panel doors and horizontal slatted , However , we highly recommend and promote the Alu-Zink steel doors due to the many benefits it carries. We will make a garage door that will compliment your home beautifully, we also fit and supply chromadek deluxe roll-up garage doors , aluminium and sectional steel garage doors . All of the above garage doors are available in single (2440 X 2100), double (4880 X 2100), and caravan size (2440/4880 X 2400 - 2700) , and special size doors can be manufactured and installed on request . Garage DoorTronix also supplies the full hardware kit by a local supplier ( Local is Lekker! ) for all the above doors to ensure professional, BEST quality and a long lasting installation . Kindly click on products and services to view our wide variety of TOP QUALITY products . Ranging from Remotes, motors, spares and hardware and beautiful garage doors.
Your Garage Door needs us !

Your hardworking Garage Door should be tuned-up to keep it running longer and smoother and to avoid expensive repairs
Garage DoorTronix is unique in every way and we pride at making your garage door problem our problem . Don't let a futile problem like a Garage Door add to every day to day Stress.
ABOUT GARAGE DOOR REPAIRS
There are three components to a garage door:
1)The door itself ( Alu-Zink / Wooden Panels )
2)The Garage door hardware
3) The motor for your Garage Door
In this section, we'll help you look, repair or prevent garage door problems
Garage doors operate on spring tension or torsion. The door moves on metal tracks on the garage walls, and a heavy spring or springs provide the power. In most cases when the door doesn't work easily, the springs are the cause, the springs are the most important and MOST DANGEROUS component and its always best to have a qualified "DoorTronix" technician repair , set or replace them for you.
Check the metal tracks inside the garage. Look at the mounting brackets that hold the tracks to the walls. If they're loose, tighten them. Working inside the garage with the garage door closed, examine the tracks for dents, crimps, or flat spots. If there are any damaged spots, pound them out with a rubber mallet, or with a hammer and a block of scrap wood. If the tracks are badly damaged, they should be replaced.

Check the tracks with a level to make sure they're properly aligned. Horizontal tracks should slant slightly down toward the back of the garage; the vertical sections of the track should be exactly plumb. Both tracks must be at the same height on the garage walls. If the tracks are not properly aligned, loosen but do not remove the screws or bolts that hold the mounting brackets, and tap the tracks carefully into position. Recheck the tracks with the level to make sure they're in the right position; then tighten the screws or bolts at the mounting brackets. Caution!!: DO NOT TRY THIS WITH A SINGLE GARAGE DOOR. THE SPRINGS ARE TENSION ARE GREAT
Clean the tracks with concentrated household cleaner to remove dirt and hardened grease. Clean the rollers thoroughly, and wipe both tracks and rollers dry. Do not leave any soup inside the wheels or tracks, the soups is sticky and tends to collect dust and rust the bearings or metal parts
Lubricate both the tracks and the rollers using garage door lubricant spray or powdered graphite on the tracks, and household oil or silicone spray on the rollers. If there are any pulleys, lubricate them with the same lubricant you used on the rollers.
Check for loose hardware, and tighten as needed. On swing-up doors, check the plates where the spring is mounted to be sure the screws are tight and tighten any loose screws. On roll-up doors, check the hinges that hold the sections of the door together; tighten any loose screws, and replace any damaged hinges. Sagging at one side of the door can often be corrected by servicing the hinges. If a screw hole is enlarged, replace the screw with a longer one of the same diameter, and use a hollow fibre plug, dipped in carpenters' glue, with the new screw. If the wood is cracked at a hinge, remove the hinge and fill the cracks and the screw holes with wood filler. Let the filler dry and then replace the hinge. If possible, move the hinge onto solid wood
Check the springs. On swing-up doors, the spring on each side is hooked into holes or notches. To adjust the tension, move the spring hook to the next hole or notch. On roll-up doors, the spring on each side is controlled by a spring cable on a pulley. To adjust the tension of this type of spring, pull the cable farther through the plate above the door, and reknot the end to maintain the tension. Caution: Do not try to repair a Spring or replace it. The tension is so great that the spring could injure you. For doors with this type of spring, call Absolute Garage Doors
Broken Garage Door Repairs
Many of us actually don't think or actually realize the hard work our Garage Door/s do.
Lifting and closing a large door every day, a couple of times a day over and over again. Your garage door Motor really doesn't do much work. Its is just a helper to the real worker. The spring!
Springs are used as the door is lowered down. The springs are stretched out and when it is time for the door lift its actually the spring that is doing all the work
For this reason , most garage door Motors are only rated at 750 - 1000 Newton units of power which is , in fact , more than enough to help the springs do their job. It doesn't take much power to lift up a garage door that is being pulled up by a spring that is under extreme tension or torsion.
How do garage doors work?
There are only two types of garage doors - The Garage Doors that operate by tension springs which in most cases are Single sectional garage doors or Double Tip up springs, and those that operate by torsion springs which in most cases are double sectional or caravan single sectional. However , some company to use the torsion system for standard single garage doors.
Tension springs look like normal springs and are located on the left and right sides of the garage door above the horizontal tracks. As the garage door will lower/close you will see them stretch out and expand, and contract as the garage door opens.
Torsion springs are the second type of garage springs - they look like tightly coiled springs above the garage door, and as the door lowers or raises, they twist to contract or expand.
Most garage door fails due to but is not limited to ether 3 reasons.
(1) A broken Spring
(2) Lack of maintenance
(3) A broken / faulty motor
Broken springs can be difficult to replace and should not be attempted if you do not have the proper skills and tools because it requires you to remove and replace high tension springs under significant compression.

Replacing torsion springs on a broken garage door
Torsion and tension springs require professional replacement. Torsion springs are designed to last for about 10,000 cycles, or about 8 -10 years of normal use. After that, you are just waiting for an accident to happen. When a torsion spring breaks, you will often hear a loud cracking or pinging sound, but you may not notice it at all
You may simply notice that your garage door opens and closed much more slowly than before (assuming it is a double garage door with 2 springs - if it is a single door with one spring, the door will not open or close at all
Anyone asking for R4000.00 or more is ripping you off. When replacing torsion springs, you do have to replace both springs if you have a double garage door, or a single spring if you have a single door.
Garage Door Maintenance
One way to avoid costly garage door repairs is by regular maintenance. A garage door is a moving mechanical system, the largest moving system in your home. Therefore it requires professional attention and maintenance. over time your garage door can easily get out of alignment.
Garage Door Won't Open
Sometimes when your garage door won't open, it is an even simpler explanation. You may need to reprogram your remote or replace the battery. Your electric garage opener is tuned to the specific frequency and code of your remote opener - if the code or battery is messed up, the fix could be as simple as an R50.00 battery. Start with the battery when you do your diagnostic work and proceed from there -- you will need to inspect the springs if you suspect it is a larger problem, but this is a simple 2-minute task. Broken springs will be obvious, and the most telltale sign is limited power and speed in opening and closing the garage door. If the motor does not respond at all after replacing the remote battery and trying the manual switch, it is most likely a problem with the actual garage door opener motor unit, which might require replacement R2500.00 - R3500.00
Areas we operate in
We repair garage doors , garage door springs , garage door motors and remotes . We also repair gates and gate motors . We repair all garage door motors and we specialise in DIGI garage door motors , DC Blue garage door motors , Gemini garage door motors and Centurion garage door motors . We also specialise in Centurion gate motors , Hansa gate motors , Gemini gate motors and the ET system gate motors in : Bapsfontein
We repair garage doors , garage door springs , garage door motors and remotes . We also repair gates and gate motors . We repair all garage door motors and we specialise in DIGI garage door motors , DC Blue garage door motors , Gemini garage door motors and Centurion garage door motors . We also specialise in Centurion gate motors , Hansa gate motors , Gemini gate motors and the ET system gate motors in : Benoni
We repair garage doors , garage door springs , garage door motors and remotes . We also repair gates and gate motors . We repair all garage door motors and we specialise in DIGI garage door motors , DC Blue garage door motors , Gemini garage door motors and Centurion garage door motors . We also specialise in Centurion gate motors , Hansa gate motors , Gemini gate motors and the ET system gate motors in : MacKenzi Park Benoni
We repair garage doors , garage door springs , garage door motors and remotes . We also repair gates and gate motors . We repair all garage door motors and we specialise in DIGI garage door motors , DC Blue garage door motors , Gemini garage door motors and Centurion garage door motors . We also specialise in Centurion gate motors , Hansa gate motors , Gemini gate motors and the ET system gate motors in : Northmead Benoni
We repair garage doors , garage door springs , garage door motors and remotes . We also repair gates and gate motors . We repair all garage door motors and we specialise in DIGI garage door motors , DC Blue garage door motors , Gemini garage door motors and Centurion garage door motors . We also specialise in Centurion gate motors , Hansa gate motors , Gemini gate motors and the ET system gate motors in : Boksburg
We repair garage doors , garage door springs , garage door motors and remotes . We also repair gates and gate motors . We repair all garage door motors and we specialise in DIGI garage door motors , DC Blue garage door motors , Gemini garage door motors and Centurion garage door motors . We also specialise in Centurion gate motors , Hansa gate motors , Gemini gate motors and the ET system gate motors in : Sunward Park Boksburg
We repair garage doors , garage door springs , garage door motors and remotes . We also repair gates and gate motors . We repair all garage door motors and we specialise in DIGI garage door motors , DC Blue garage door motors , Gemini garage door motors and Centurion garage door motors . We also specialise in Centurion gate motors , Hansa gate motors , Gemini gate motors and the ET system gate motors in : Brakpan
We repair garage doors , garage door springs , garage door motors and remotes . We also repair gates and gate motors . We repair all garage door motors and we specialise in DIGI garage door motors , DC Blue garage door motors , Gemini garage door motors and Centurion garage door motors . We also specialise in Centurion gate motors , Hansa gate motors , Gemini gate motors and the ET system gate motors in : Dalpark Brakpan
We repair garage doors , garage door springs , garage door motors and remotes . We also repair gates and gate motors . We repair all garage door motors and we specialise in DIGI garage door motors , DC Blue garage door motors , Gemini garage door motors and Centurion garage door motors . We also specialise in Centurion gate motors , Hansa gate motors , Gemini gate motors and the ET system gate motors in : Delmas
We repair garage doors , garage door springs , garage door motors and remotes . We also repair gates and gate motors . We repair all garage door motors and we specialise in DIGI garage door motors , DC Blue garage door motors , Gemini garage door motors and Centurion garage door motors . We also specialise in Centurion gate motors , Hansa gate motors , Gemini gate motors and the ET system gate motors in : Edenvale
We repair garage doors , garage door springs , garage door motors and remotes . We also repair gates and gate motors . We repair all garage door motors and we specialise in DIGI garage door motors , DC Blue garage door motors , Gemini garage door motors and Centurion garage door motors . We also specialise in Centurion gate motors , Hansa gate motors , Gemini gate motors and the ET system gate motors in : Bedford Gardens
We repair garage doors , garage door springs , garage door motors and remotes . We also repair gates and gate motors . We repair all garage door motors and we specialise in DIGI garage door motors , DC Blue garage door motors , Gemini garage door motors and Centurion garage door motors . We also specialise in Centurion gate motors , Hansa gate motors , Gemini gate motors and the ET system gate motors in : Bedfordview
We repair garage doors , garage door springs , garage door motors and remotes . We also repair gates and gate motors . We repair all garage door motors and we specialise in DIGI garage door motors , DC Blue garage door motors , Gemini garage door motors and Centurion garage door motors . We also specialise in Centurion gate motors , Hansa gate motors , Gemini gate motors and the ET system gate motors in : Germiston
We repair garage doors , garage door springs , garage door motors and remotes . We also repair gates and gate motors . We repair all garage door motors and we specialise in DIGI garage door motors , DC Blue garage door motors , Gemini garage door motors and Centurion garage door motors . We also specialise in Centurion gate motors , Hansa gate motors , Gemini gate motors and the ET system gate motors in : Primrose
We repair garage doors , garage door springs , garage door motors and remotes . We also repair gates and gate motors . We repair all garage door motors and we specialise in DIGI garage door motors , DC Blue garage door motors , Gemini garage door motors and Centurion garage door motors . We also specialise in Centurion gate motors , Hansa gate motors , Gemini gate motors and the ET system gate motors in : Wadeville
We repair garage doors , garage door springs , garage door motors and remotes . We also repair gates and gate motors . We repair all garage door motors and we specialise in DIGI garage door motors , DC Blue garage door motors , Gemini garage door motors and Centurion garage door motors . We also specialise in Centurion gate motors , Hansa gate motors , Gemini gate motors and the ET system gate motors in : Henley On Klip
We repair garage doors , garage door springs , garage door motors and remotes . We also repair gates and gate motors . We repair all garage door motors and we specialise in DIGI garage door motors , DC Blue garage door motors , Gemini garage door motors and Centurion garage door motors . We also specialise in Centurion gate motors , Hansa gate motors , Gemini gate motors and the ET system gate motors in : Benrose
We repair garage doors , garage door springs , garage door motors and remotes . We also repair gates and gate motors . We repair all garage door motors and we specialise in DIGI garage door motors , DC Blue garage door motors , Gemini garage door motors and Centurion garage door motors . We also specialise in Centurion gate motors , Hansa gate motors , Gemini gate motors and the ET system gate motors in : Fordsburg
We repair garage doors , garage door springs , garage door motors and remotes . We also repair gates and gate motors . We repair all garage door motors and we specialise in DIGI garage door motors , DC Blue garage door motors , Gemini garage door motors and Centurion garage door motors . We also specialise in Centurion gate motors , Hansa gate motors , Gemini gate motors and the ET system gate motors in : Selby
We repair garage doors , garage door springs , garage door motors and remotes . We also repair gates and gate motors . We repair all garage door motors and we specialise in DIGI garage door motors , DC Blue garage door motors , Gemini garage door motors and Centurion garage door motors . We also specialise in Centurion gate motors , Hansa gate motors , Gemini gate motors and the ET system gate motors in : Bramley
We repair garage doors , garage door springs , garage door motors and remotes . We also repair gates and gate motors . We repair all garage door motors and we specialise in DIGI garage door motors , DC Blue garage door motors , Gemini garage door motors and Centurion garage door motors . We also specialise in Centurion gate motors , Hansa gate motors , Gemini gate motors and the ET system gate motors in : Denver
We repair garage doors , garage door springs , garage door motors and remotes . We also repair gates and gate motors . We repair all garage door motors and we specialise in DIGI garage door motors , DC Blue garage door motors , Gemini garage door motors and Centurion garage door motors . We also specialise in Centurion gate motors , Hansa gate motors , Gemini gate motors and the ET system gate motors in : Glenhazel
We repair garage doors , garage door springs , garage door motors and remotes . We also repair gates and gate motors . We repair all garage door motors and we specialise in DIGI garage door motors , DC Blue garage door motors , Gemini garage door motors and Centurion garage door motors . We also specialise in Centurion gate motors , Hansa gate motors , Gemini gate motors and the ET system gate motors in : Highlands North
We repair garage doors , garage door springs , garage door motors and remotes . We also repair gates and gate motors . We repair all garage door motors and we specialise in DIGI garage door motors , DC Blue garage door motors , Gemini garage door motors and Centurion garage door motors . We also specialise in Centurion gate motors , Hansa gate motors , Gemini gate motors and the ET system gate motors in : Houghton
We repair garage doors , garage door springs , garage door motors and remotes . We also repair gates and gate motors . We repair all garage door motors and we specialise in DIGI garage door motors , DC Blue garage door motors , Gemini garage door motors and Centurion garage door motors . We also specialise in Centurion gate motors , Hansa gate motors , Gemini gate motors and the ET system gate motors in : Kensington
We repair garage doors , garage door springs , garage door motors and remotes . We also repair gates and gate motors . We repair all garage door motors and we specialise in DIGI garage door motors , DC Blue garage door motors , Gemini garage door motors and Centurion garage door motors . We also specialise in Centurion gate motors , Hansa gate motors , Gemini gate motors and the ET system gate motors in : Kew
We repair garage doors , garage door springs , garage door motors and remotes . We also repair gates and gate motors . We repair all garage door motors and we specialise in DIGI garage door motors , DC Blue garage door motors , Gemini garage door motors and Centurion garage door motors . We also specialise in Centurion gate motors , Hansa gate motors , Gemini gate motors and the ET system gate motors in : Malvern
We repair garage doors , garage door springs , garage door motors and remotes . We also repair gates and gate motors . We repair all garage door motors and we specialise in DIGI garage door motors , DC Blue garage door motors , Gemini garage door motors and Centurion garage door motors . We also specialise in Centurion gate motors , Hansa gate motors , Gemini gate motors and the ET system gate motors in : Norwood
We repair garage doors , garage door springs , garage door motors and remotes . We also repair gates and gate motors . We repair all garage door motors and we specialise in DIGI garage door motors , DC Blue garage door motors , Gemini garage door motors and Centurion garage door motors . We also specialise in Centurion gate motors , Hansa gate motors , Gemini gate motors and the ET system gate motors in : Orange Grove
We repair garage doors , garage door springs , garage door motors and remotes . We also repair gates and gate motors . We repair all garage door motors and we specialise in DIGI garage door motors , DC Blue garage door motors , Gemini garage door motors and Centurion garage door motors . We also specialise in Centurion gate motors , Hansa gate motors , Gemini gate motors and the ET system gate motors in : Sandringham
We repair garage doors , garage door springs , garage door motors and remotes . We also repair gates and gate motors . We repair all garage door motors and we specialise in DIGI garage door motors , DC Blue garage door motors , Gemini garage door motors and Centurion garage door motors . We also specialise in Centurion gate motors , Hansa gate motors , Gemini gate motors and the ET system gate motors in : Bassonia
We repair garage doors , garage door springs , garage door motors and remotes . We also repair gates and gate motors . We repair all garage door motors and we specialise in DIGI garage door motors , DC Blue garage door motors , Gemini garage door motors and Centurion garage door motors . We also specialise in Centurion gate motors , Hansa gate motors , Gemini gate motors and the ET system gate motors in : Booysens
We repair garage doors , garage door springs , garage door motors and remotes . We also repair gates and gate motors . We repair all garage door motors and we specialise in DIGI garage door motors , DC Blue garage door motors , Gemini garage door motors and Centurion garage door motors . We also specialise in Centurion gate motors , Hansa gate motors , Gemini gate motors and the ET system gate motors in : Elandspark
We repair garage doors , garage door springs , garage door motors and remotes . We also repair gates and gate motors . We repair all garage door motors and we specialise in DIGI garage door motors , DC Blue garage door motors , Gemini garage door motors and Centurion garage door motors . We also specialise in Centurion gate motors , Hansa gate motors , Gemini gate motors and the ET system gate motors in : Glenada
We repair garage doors , garage door springs , garage door motors and remotes . We also repair gates and gate motors . We repair all garage door motors and we specialise in DIGI garage door motors , DC Blue garage door motors , Gemini garage door motors and Centurion garage door motors . We also specialise in Centurion gate motors , Hansa gate motors , Gemini gate motors and the ET system gate motors in : Glenvista
We repair garage doors , garage door springs , garage door motors and remotes . We also repair gates and gate motors . We repair all garage door motors and we specialise in DIGI garage door motors , DC Blue garage door motors , Gemini garage door motors and Centurion garage door motors . We also specialise in Centurion gate motors , Hansa gate motors , Gemini gate motors and the ET system gate motors in : Kibler Park
We repair garage doors , garage door springs , garage door motors and remotes . We also repair gates and gate motors . We repair all garage door motors and we specialise in DIGI garage door motors , DC Blue garage door motors , Gemini garage door motors and Centurion garage door motors . We also specialise in Centurion gate motors , Hansa gate motors , Gemini gate motors and the ET system gate motors in : Meyersdal
We repair garage doors , garage door springs , garage door motors and remotes . We also repair gates and gate motors . We repair all garage door motors and we specialise in DIGI garage door motors , DC Blue garage door motors , Gemini garage door motors and Centurion garage door motors . We also specialise in Centurion gate motors , Hansa gate motors , Gemini gate motors and the ET system gate motors in : Mondeor
We repair garage doors , garage door springs , garage door motors and remotes . We also repair gates and gate motors . We repair all garage door motors and we specialise in DIGI garage door motors , DC Blue garage door motors , Gemini garage door motors and Centurion garage door motors . We also specialise in Centurion gate motors , Hansa gate motors , Gemini gate motors and the ET system gate motors in : Ridgeway
We repair garage doors , garage door springs , garage door motors and remotes . We also repair gates and gate motors . We repair all garage door motors and we specialise in DIGI garage door motors , DC Blue garage door motors , Gemini garage door motors and Centurion garage door motors . We also specialise in Centurion gate motors , Hansa gate motors , Gemini gate motors and the ET system gate motors in : Robertsham
We repair garage doors , garage door springs , garage door motors and remotes . We also repair gates and gate motors . We repair all garage door motors and we specialise in DIGI garage door motors , DC Blue garage door motors , Gemini garage door motors and Centurion garage door motors . We also specialise in Centurion gate motors , Hansa gate motors , Gemini gate motors and the ET system gate motors in : Shouthdale
We repair garage doors , garage door springs , garage door motors and remotes . We also repair gates and gate motors . We repair all garage door motors and we specialise in DIGI garage door motors , DC Blue garage door motors , Gemini garage door motors and Centurion garage door motors . We also specialise in Centurion gate motors , Hansa gate motors , Gemini gate motors and the ET system gate motors in : Southgate
We repair garage doors , garage door springs , garage door motors and remotes . We also repair gates and gate motors . We repair all garage door motors and we specialise in DIGI garage door motors , DC Blue garage door motors , Gemini garage door motors and Centurion garage door motors . We also specialise in Centurion gate motors , Hansa gate motors , Gemini gate motors and the ET system gate motors in : Steeldale
We repair garage doors , garage door springs , garage door motors and remotes . We also repair gates and gate motors . We repair all garage door motors and we specialise in DIGI garage door motors , DC Blue garage door motors , Gemini garage door motors and Centurion garage door motors . We also specialise in Centurion gate motors , Hansa gate motors , Gemini gate motors and the ET system gate motors in : Turffontein
We repair garage doors , garage door springs , garage door motors and remotes . We also repair gates and gate motors . We repair all garage door motors and we specialise in DIGI garage door motors , DC Blue garage door motors , Gemini garage door motors and Centurion garage door motors . We also specialise in Centurion gate motors , Hansa gate motors , Gemini gate motors and the ET system gate motors in : Winchester Hills
We repair garage doors , garage door springs , garage door motors and remotes . We also repair gates and gate motors . We repair all garage door motors and we specialise in DIGI garage door motors , DC Blue garage door motors , Gemini garage door motors and Centurion garage door motors . We also specialise in Centurion gate motors , Hansa gate motors , Gemini gate motors and the ET system gate motors in : Kempton Park
We repair garage doors , garage door springs , garage door motors and remotes . We also repair gates and gate motors . We repair all garage door motors and we specialise in DIGI garage door motors , DC Blue garage door motors , Gemini garage door motors and Centurion garage door motors . We also specialise in Centurion gate motors , Hansa gate motors , Gemini gate motors and the ET system gate motors in : Isando
We repair garage doors , garage door springs , garage door motors and remotes . We also repair gates and gate motors . We repair all garage door motors and we specialise in DIGI garage door motors , DC Blue garage door motors , Gemini garage door motors and Centurion garage door motors . We also specialise in Centurion gate motors , Hansa gate motors , Gemini gate motors and the ET system gate motors in : Modderfontein
We repair garage doors , garage door springs , garage door motors and remotes . We also repair gates and gate motors . We repair all garage door motors and we specialise in DIGI garage door motors , DC Blue garage door motors , Gemini garage door motors and Centurion garage door motors . We also specialise in Centurion gate motors , Hansa gate motors , Gemini gate motors and the ET system gate motors in : Meyorton
We repair garage doors , garage door springs , garage door motors and remotes . We also repair gates and gate motors . We repair all garage door motors and we specialise in DIGI garage door motors , DC Blue garage door motors , Gemini garage door motors and Centurion garage door motors . We also specialise in Centurion gate motors , Hansa gate motors , Gemini gate motors and the ET system gate motors in : Midrand
We repair garage doors , garage door springs , garage door motors and remotes . We also repair gates and gate motors . We repair all garage door motors and we specialise in DIGI garage door motors , DC Blue garage door motors , Gemini garage door motors and Centurion garage door motors . We also specialise in Centurion gate motors , Hansa gate motors , Gemini gate motors and the ET system gate motors in : Olifantsfontein
We repair garage doors , garage door springs , garage door motors and remotes . We also repair gates and gate motors . We repair all garage door motors and we specialise in DIGI garage door motors , DC Blue garage door motors , Gemini garage door motors and Centurion garage door motors . We also specialise in Centurion gate motors , Hansa gate motors , Gemini gate motors and the ET system gate motors in : Soweto